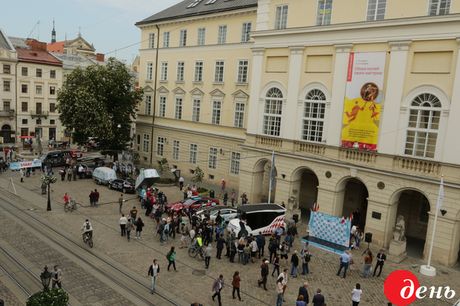 During two weeks the participants of the Marathon will cover the distance of over 3,000 kilometres across 10 European countries and 23 cities and towns: Lviv, Novoyavorivsk (Ukraine); Rzeszow, Wieliczka (Poland); Ostrava, Brno (Czech Republic); Samorin (Slovakia); Weiner-Neustadt, Bad-Schallerbach (Austria); Munich, Ulm, Stuttgart, Baden-Baden, Freiburg (Germany); Beckenried, Bellinzona (Switzerland); Milano, Parma, Larderello, Pisa, Bologna, Alassio (Italy); Menton (France); and, finally, Monte Carlo (Monaco).
Electric Marathon is an intellectual rally. The winner is not the fastest participant, but the most accurate. The so-called "zero car" will cover the distance first and establish the ideal time. The crew that will show the closest time to the one of the zero car, will win the Marathon. It should be pointed out, that the participants will drive on the public roads and will have to follow all traffic rules.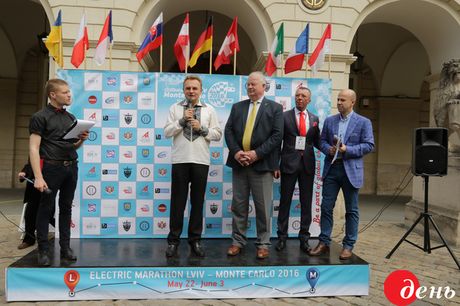 This year the participants of Electric Marathon will drive well-known and new, exotic models of electric and plug-in hybrid cars: Tesla model S, BMW i8, Fisker Karma, etc. Besides, there will be separate participants with vehicles that use alternative energy sources. At certain stages they will be joined by the owners of electric bicycles.
Except for that, during the whole route of the Marathon there will be presentations of the first Ukrainian electric car Synchronous, an exclusive tourist taxi build specially for the European touristic cities.